THE JUNIOR ACADEMY
Giving Juniors a first step in Golf
It is one of our key aims to bring new people into the game, and as part of our commmitment to the sport, we welcome all juniors to our
world -class facilities to try golf for the first time. We have built strong ties with local schools, the County Sports Partnership and the Golf Foundation to encourage children into the game.
Our Junior Merit Award Scheme, for children aged 12 and under at the start of September school term, is designed to take youngsters from beginner through to their first official handicap.
The scheme is specifically designed around our own facilities, creating a detailed pathway for players to follow before joining as members. The scheme is a mixture of "process" and "outcome" tasks, giving children a challenge, some fun and a broad introduction to the game.
​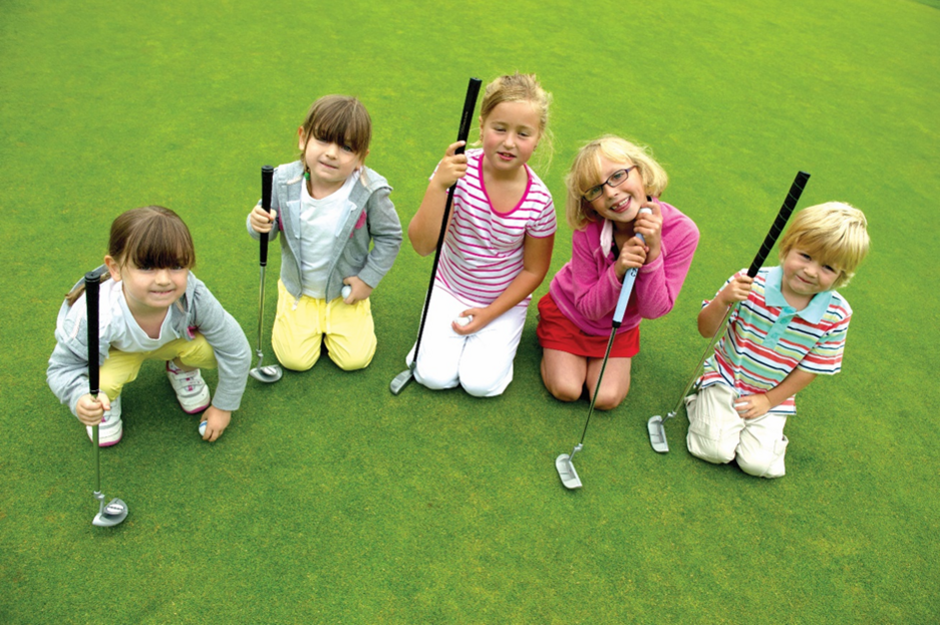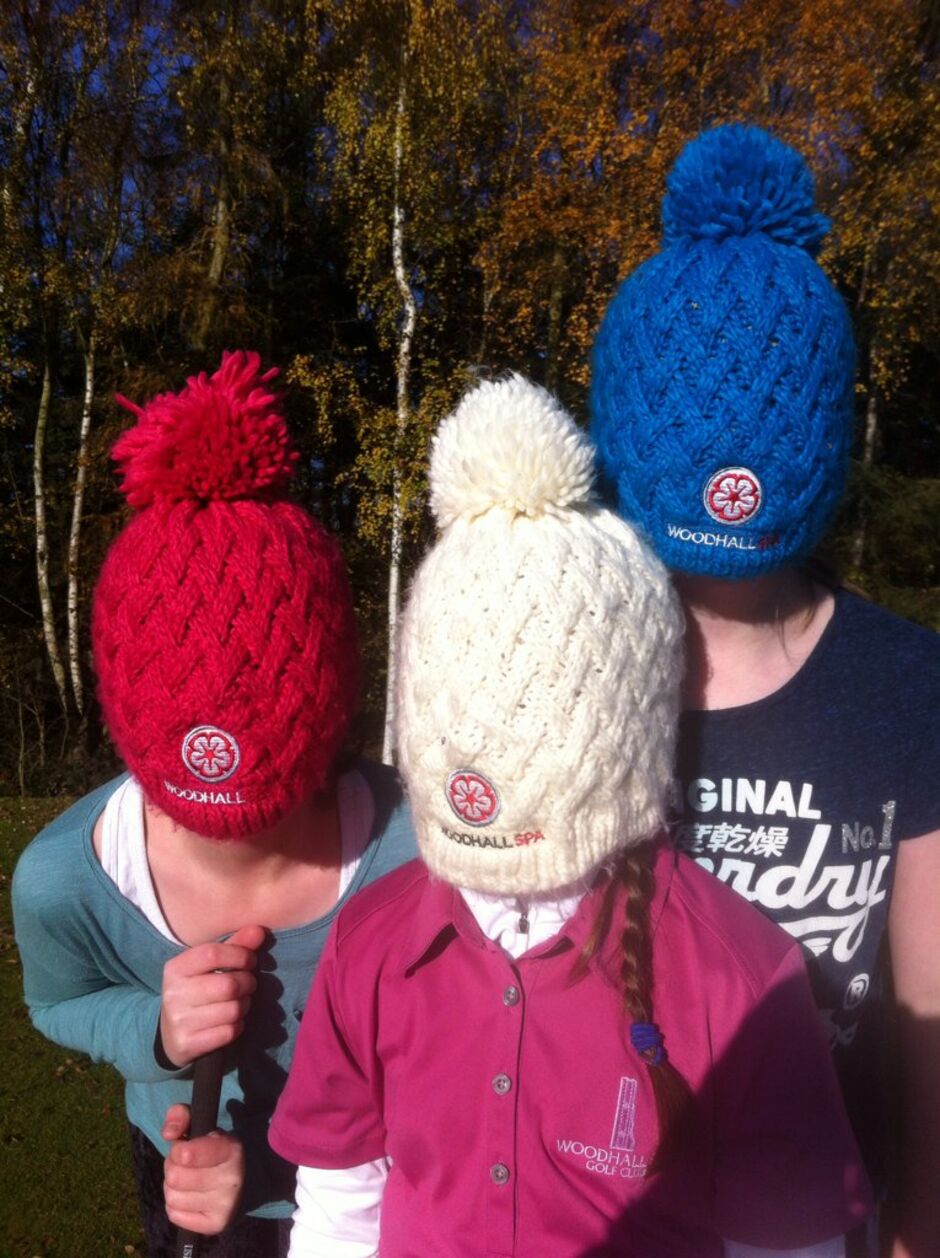 ---
Junior Academy Merit Awards take the pupil to the point where they can participate in short course competitions.
Level 4 takes them through to their first official CONGU golf handicap.
Contact
PGA Advanced Head Coach , Neil Harvey Telephone 01526 351837 Email n.harvey@woodhallspagolf.com
Coaching Juniors at Woodhall Spa Golf Club






Group and individual coaching at the National Golf Centre Academy

benefits from having great facilities, a vibrant Junior Section and expert

coaches who are passionate about Junior Golf.

We closely follow evert step of a player's improvement and take care

to provide the right environment for maximum fun and progress.

The Junior Academy is now one of the largest in the region, with

increase participation and success for all young golfers.









Success Stories
2017 Highlights
Archie Qualtrough (10) achieved a 17 handicap, and raised over £2,500, including Gift Aid, for 4 causes - The Golf Foundation, CRY, YoungMinds and the Finlay Cooper Fund
Will King (11) raised £800 for Lincolnshire Down Syndrome Support Group
Henry Price (8) came 9th in the European Final of the Wee Wonders in St. Andrews
Jake Ball (15) cut his handicap from 45 to 5 in 18 months
Freya Woodiwiss (13) cut her handicap from 45 to 25 in 14 months
Josh Woodiwiss (15) cut his handicap from 45 to 23 in 12 months
McKenzie Lewis (10) cut his handicap from 45 to 25 in 5 months
St Hughs School accept their first pupil onto the Golf Scholarship Program at Woodhall Spa
26 Par 3 Competitions played on the Short Game Area
Junior Golf Academy Group Lessons Autumn Term 2018
| | | | | | |
| --- | --- | --- | --- | --- | --- |
| Day | Level | Time | No. Weeks | Price | Start Date |
| Tuesday | Advanced | 5-6pm | weekly | £5.00 | 11 Sept 2018 |
| Wednesday | Beg/Int. | 5-6pm | 5 | £30.00 | 12 Sept 2018 |
| Friday | Under 8s | 4-4.30pm | weekly | £5.00 | 7 September 2018 |
| Friday | Par 3 Comp | 5-6pm | weekly | £5.00 | |
| Saturday | Beginners | 9-10am | 6 | £36.00 | 8 Sept 2018 |
| Saturday | Int/adv. | 10-11am | 6 | £36.00 | 8 Sept 2018 |
| Saturday | Advanced | 10-11am | 6 | £36.00 | 8 Sept 2018 |
Talent Identification and Development
The Combination of the Junior Pathway, expert coaching, great facilities and teamwork
at the National Golf Centre, is producing a series of top young home-grown players. Neil Harvey's
work in long-term talent development is highly regarded nationally, and he is happy to talk to any
parents about how to nurture ability in their children while avoiding the pitfalls.
We work in partnership with a number of specialists in child sport development, using the
latest research and technology. Our new gym facilities will give us a huge advantage over any
other junior academy wishing to create top class young players.



























Schools - Golf Performance Programmes

Lincoln Minster

Promising young golfers will receive specialist coaching with our new programme in partnership with Woodhall Spa Golf Club, Lincoln Golf Centre and PING.

The programme offers young people the chance to access world-class golf facilities, specialist individual coaching and competitive opportunities whilst benefitting from a high quality education at Lincoln Minster School.

Children on the programme will benefit from the expertise of Woodhall Spa's Neil Harvey who has 25 years of coaching experience and is a PGA Advanced Member. They also benefit from supervised practice at Lincoln Golf Centre's with PGA Pro Paul Logan.

The programme enjoys support from PING, who provide pupils with apparel from their headquarters in Gainsborough.

Lincoln Minster School was rated 'Excellent' for pupils' personal development in a recent ISI inspection and aims to provide an inspiring all-rounded education alongside the specialist programme.

Ian McGowan, Assistant Head: Co-curricular and External Relations said:

"We are delighted to announce the launch of our Golf Performance Programme which aims to give young and potentially elite players the opportunity to develop their golf on world class facilities whilst also benefitting from our inspiring education for life."

Follow the link for more information:-

​ St Hughs

St Hughs School, Woodhall Spa's Preparatory School, offers a Golf and Education Scholarship

Program with us for talented youngsters . Please contact Chris Ward on 01526 352169

for details.














In the last season

Several young players selected for County

coaching, and one for East Midlands Boys

Under 16's

County selection for Girls

Spanish Junior Open selection

European Junior Tour Event winners











The Par Three Academy Challenge
Is a weekly 6-hole medal event usually played on the Short Game area.
Classed as a coaching session, it gives players who have reached Level 3 of the merit award scheme the chance to learn how to compete for
the first time. Apart from being great fun , it gives parents, coaches and players the chance to monitor progress, the children's learning
evironment, and to provide advice. In 2016 we staged 24 events, each qualifying for an Order of Merit Trophy.
Contact
PGA Advanced Head Coach, Neil Harvey
Telephone: 01526 351837. Email n.harvey@woodhallspagolf.com
JUNIOR SAFEGUARDING POLICY HERE