The future of the Hotchkin Course was discussed at great length in 2015. These discussions centred around the poor condition of the bunkers and associated maintenance issues, the changing nature of the site (a more parkland feel) due to too many trees, a review of the course from a championship perspective for the elite player and the falling position in the world ranking lists.
Outside assistance was required and after initial discussions with Tom Doak, a course development plan for the next 25 years was presented. This plan incorporated Tom's considered opinion on how the course should play and he highlighted key areas which included:
A wholesale renovation of bunkers.
A return to some of the original design concepts, which had been lost over the years.
A significant clearance of trees and scrub.
Restoration of heather and other heathland habitats.
Return greens to their original sizes.
Above all else, Tom wanted to find a consistent and coherent approach that covered the ideals and design features of Harry Colt and Stafford Vere Hotchkin blended with his own view of how the course should play in modern times.
The plan was approved in in January 2016 and planning commenced for a start in December 2016. It was agreed that all 18 holes would be renovated at a rate of six holes a year for three years. Tom Doak and his team carried out the shaping and the in-house greenkeeping team completed the re-instatement work. Holes 7, 8, 9, 10, 11 and 13 were completed in phase 1, holes 5, 6, 12, 14, 16 and 17 in phase 2 and holes 1,2, 3, 4, 15 and 18 in phase 3. During this project, 43 new bunkers were introduced/re-introduced, three greens were lifted and re-shaped, 32,170 square metres of turf laid by hand (equivalent of five football pitches), 650 metres of irrigation pipe dug out and replaced by hand, 90,000 square metres of scrub cleared and 10,000 trees removed. Natural England had a clerk of works on site during the project to approve the work methodologies used.
There were some serious challenges during this time, particularly in phase 2 when inclement weather disrupted the work for seven weeks. This is considered to be one the largest (if not the largest) course renovation project to have been carried out by an in-house team.
Pictures taken by Richard Latham during the course refurishments carried out by Mr Tom Doak and his team from Renaissance Golf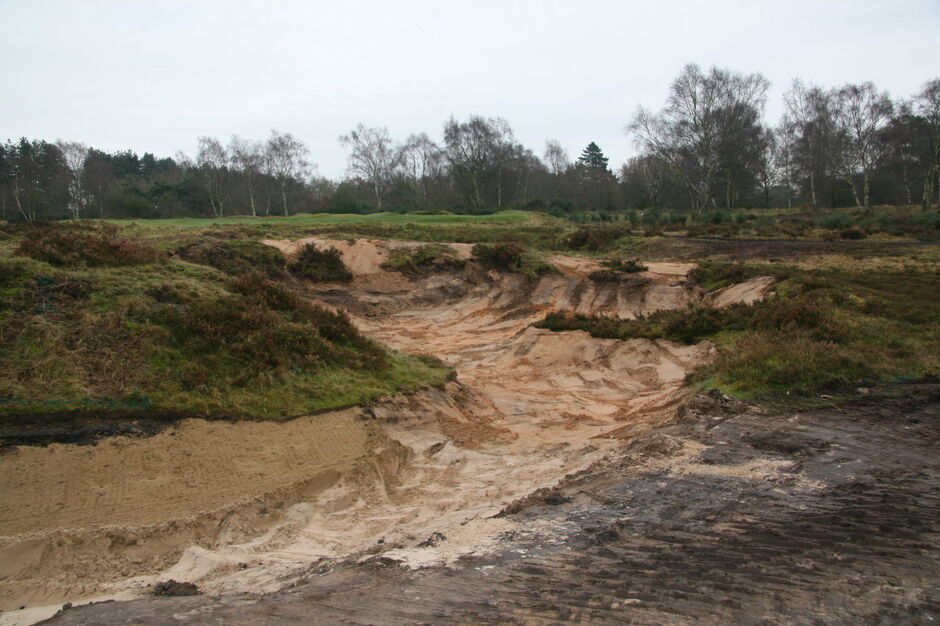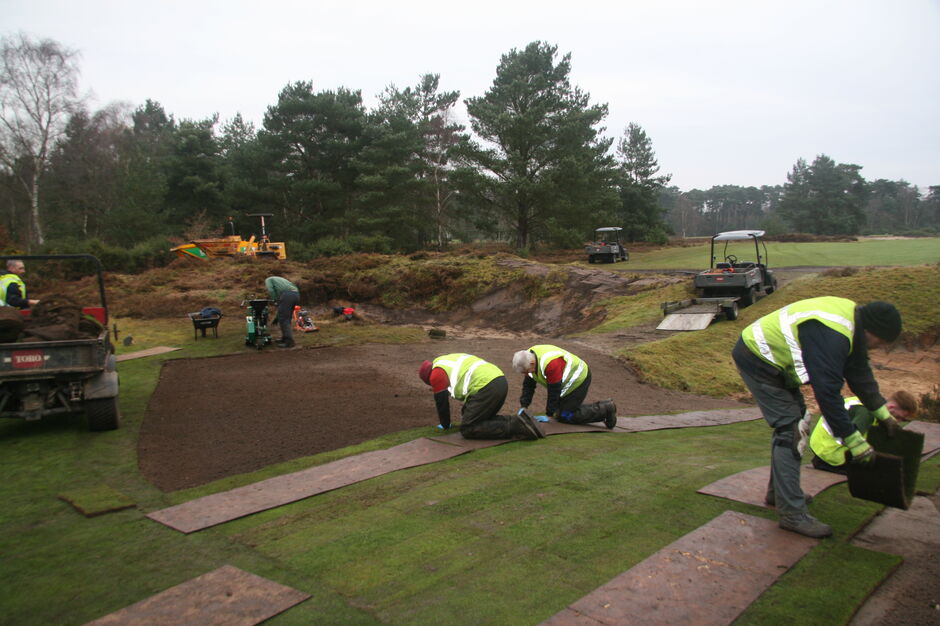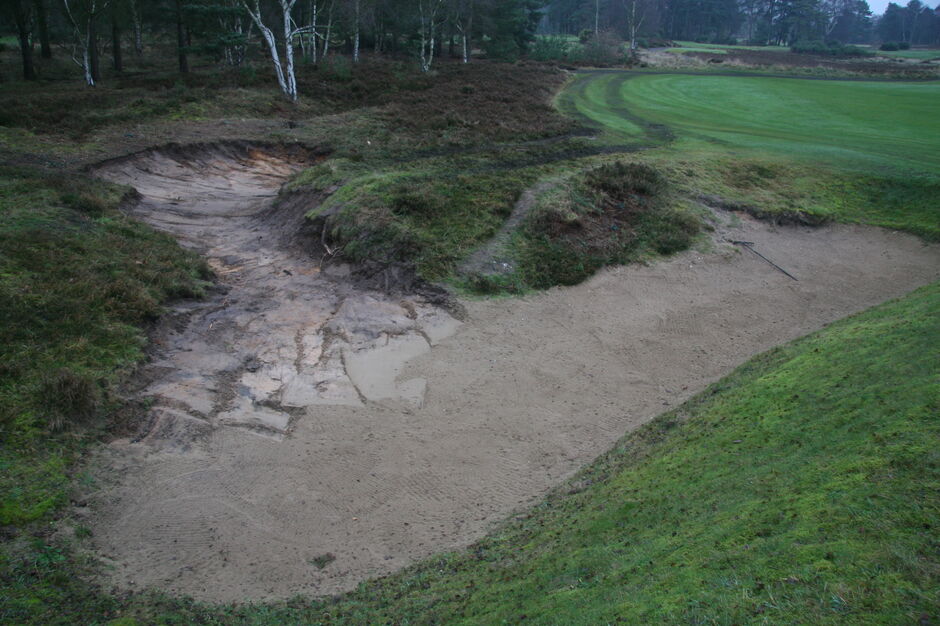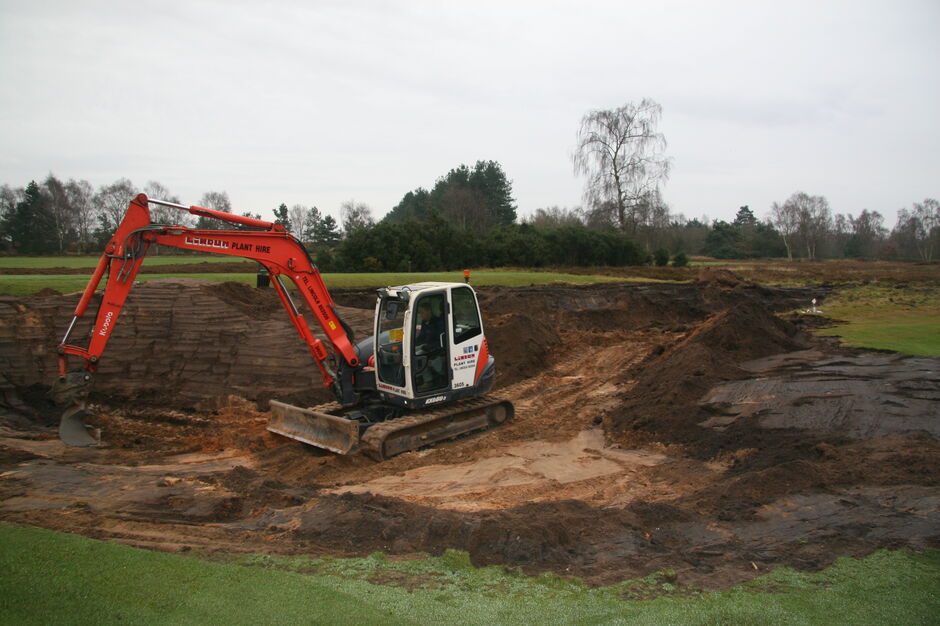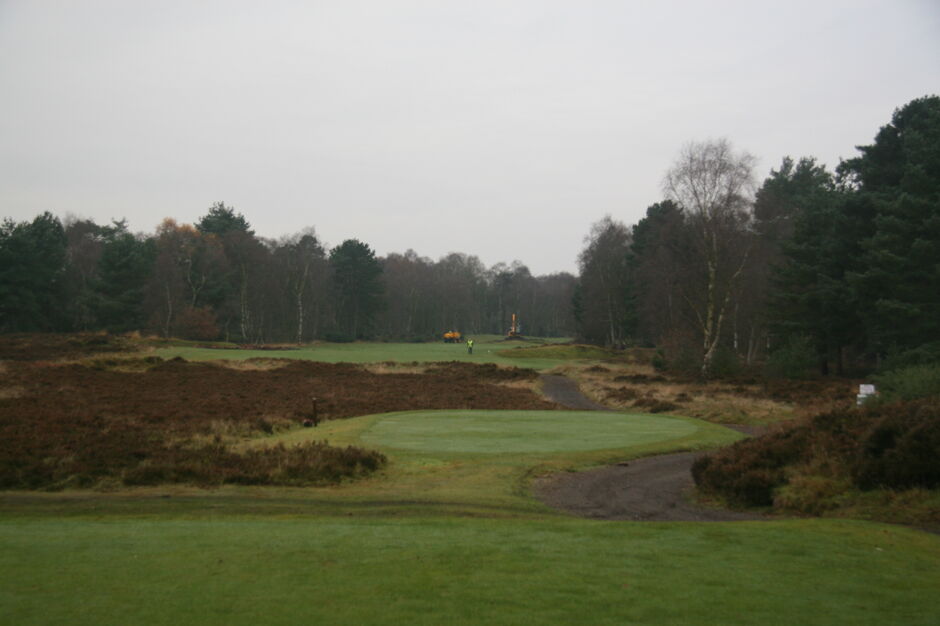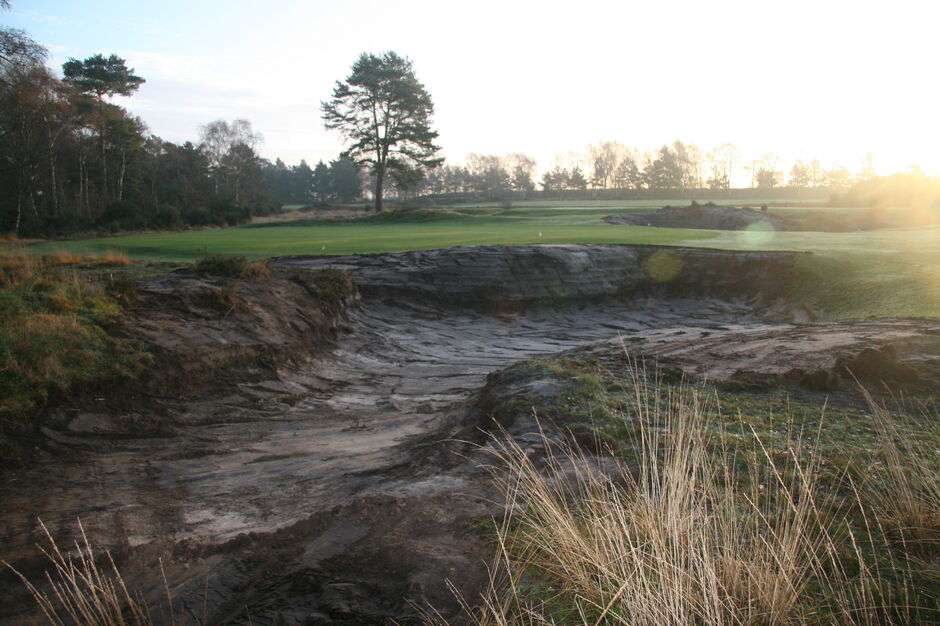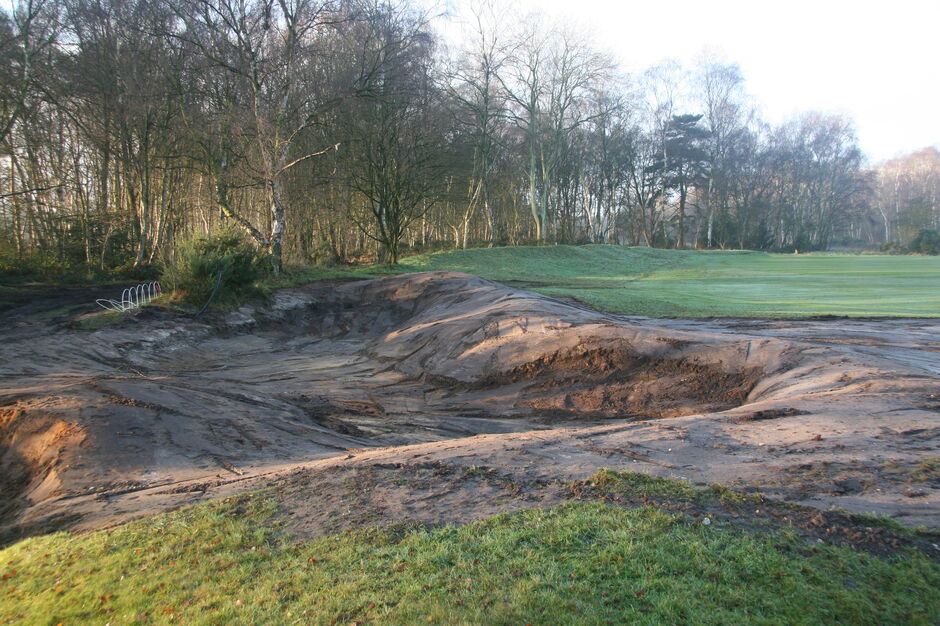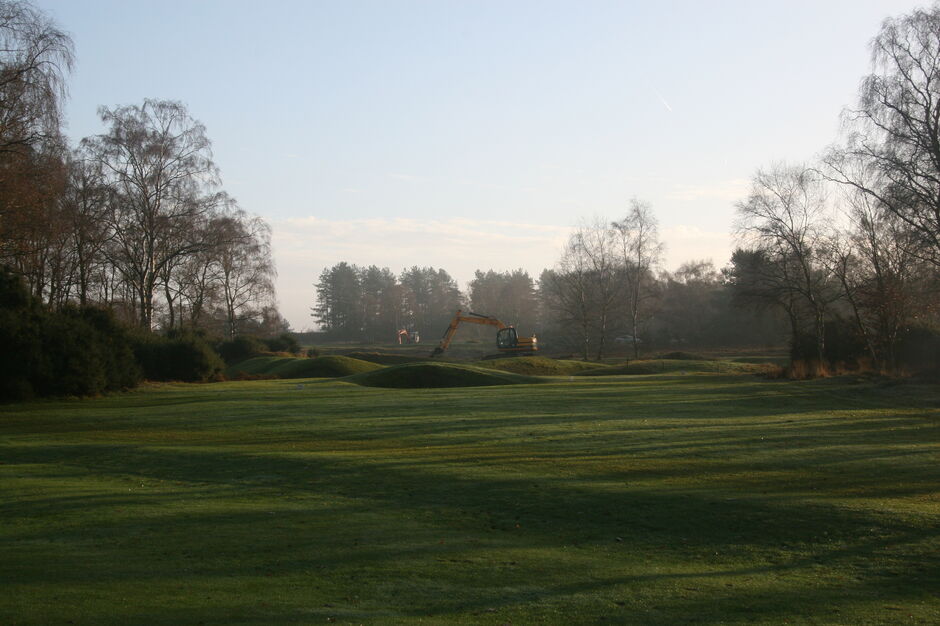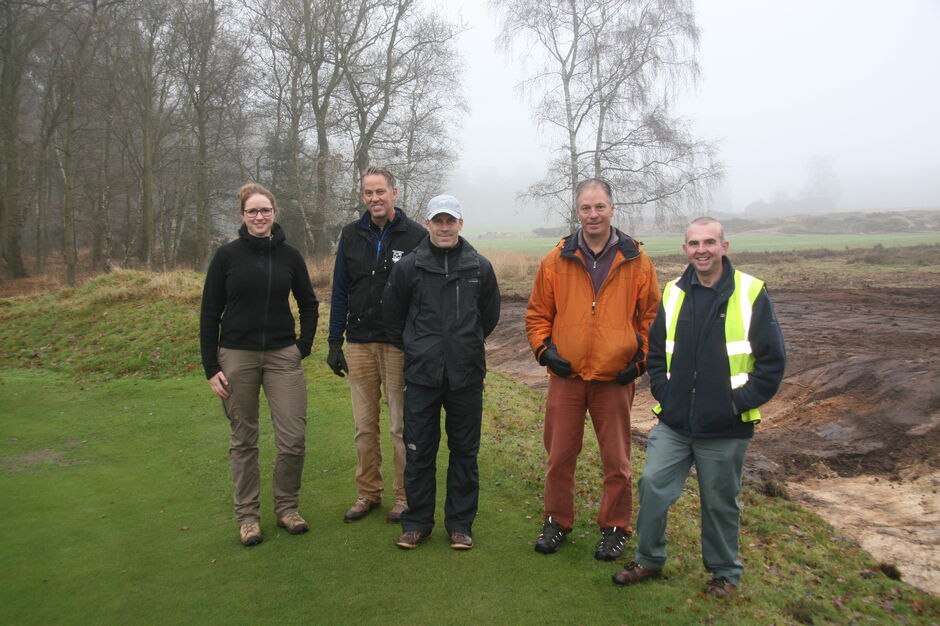 Before
After